This week mmWave Test Solutions launch our two new products; the DUO3 positioner and the AC888 anechoic test chamber. They have the build quality and precision of the larger AC1120 and DUO5 but are designed for lab facilities with constrained space.
DUO3
The DUO3 design is a multi-axis antenna positioner for all wide beam and narrow-beam antenna applications. It is a compact and robust design rated for 8 kg (18 lb.) payload and DUT/AUTs up to 25 cm width due to the precision elevation gear system and the azimuth heavy duty turntable.
Learn about all the DUO positioners here. If you have special test requirements, please contact us – we may have what you are looking for even if it is not on our website.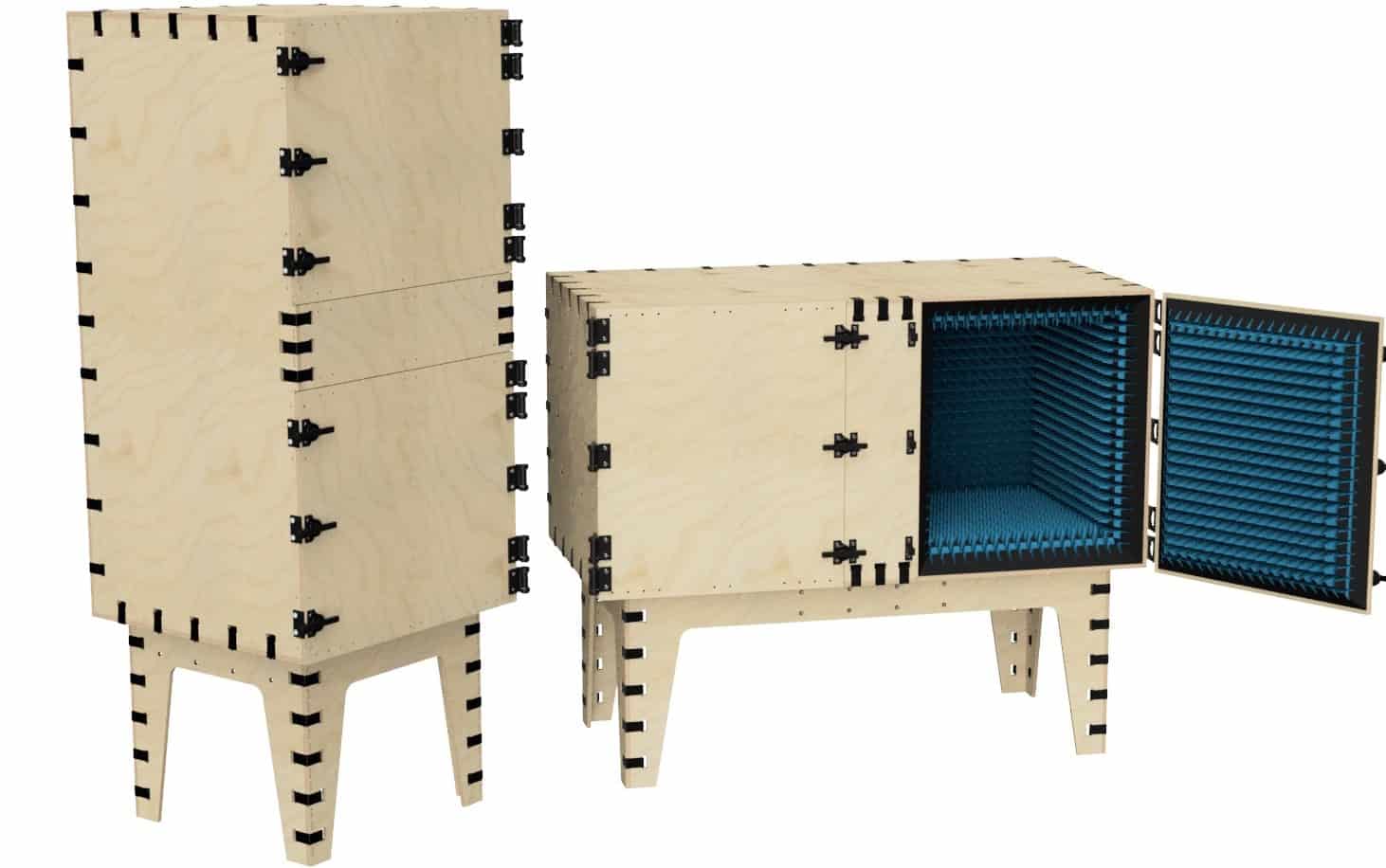 AC888
The AC888 is our smallest antenna anechoic chamber still high-performing. The width-to-depth ratio, paired with the market's best and broadest spec'ed microwave and millimeter-wave absorbers, will provide excellent reflectivity performance.  
The AC888 uses the same construction principles as in the AC1120, with an interlocked modular panel system that creates a robust self-supporting construction. The sturdy design makes it possible for the AC888 to be placed either horizontally or vertically. The chamber is durable can be disassembled, moved, and reassembled as required.
Read more about the AC888 here.
Contact us for a quote or more information about our standard systems or to let us know about your particular requirements: [email protected]