MmWave Test Solutions now launch a new generation (GEN2) of the AC1224 antenna test chamber.
As the first generation AC1224, the new one is modular and walk-in sized.
New features
The new AC1224 (GEN2) chamber uses an entirely new aluminum frame structure offering the best of all worlds: Aluminum is highly rigid but light. All beams are possible to carry singlehandedly and manufactured on our in-house CNC machines.
Once the chamber is assembled, the aluminum frame and the plywood panels form a light, self-supporting structure with tight tolerances. The design and manufacturing approach ensures that the AC1224 system can scale to any size if and when the application requires it. Like our other chambers, the AC1224 uses high-performing 115 mm (5 inches) or 300 mm (12 inches) absorbers tuned for radar, microwave, and mmWave antenna test applications.
Unique for a chamber this size is the ability to assemble it from the inside-out: all wall, ceiling, and floor panels are fastened from inside the chamber, so there is zero need to leave exterior space for the assembly. Case in point: mmWaveTest recently delivered a 9.6 m version of the AC1224. Leaving only a 2.5 cm (1 ") gap to the sidewall and back wall, almost no 'dead space' was lost in the chamber installation, a vast difference from other chambers made with metal construction.
Full size antenna measurement setup
Our DUO positioners all fit the AC1224 chambers. If you need a complete antenna measurement system, kit prices are available. Learn more about our positioners here, and contact us if you need more information.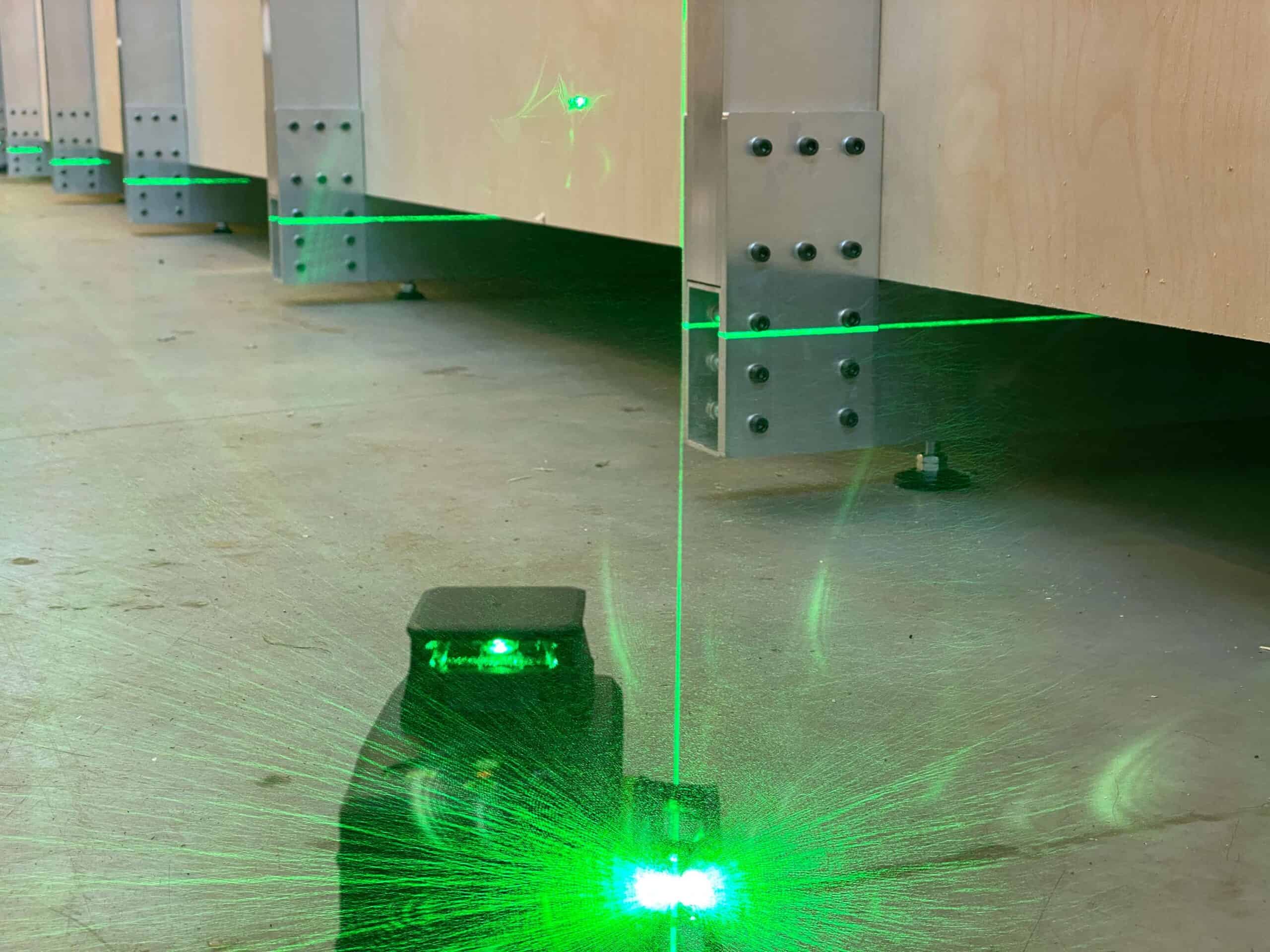 Available models
There are two base models available as of Sep 2021; the standard version is a W 2.4 m x H 2.4 m  x D 3.6 m model (8 ft x 8 ft x 12 ft), and the larger version is 3.6 m wide. Both models use the same modular principle and are depth extendable with 1.2 m (4 feet) modules.
Customization
The AC1224 system can be scaled to wider and higher structures, incl. drive-in sizes for automotive radar testing of cars. Contact mmWaveTest at info@mmwavetest.com if you have specific requirements.
Walk-in Test Range
MmWaveTest